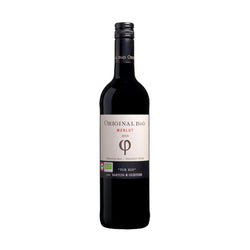 Barton & Guestier
Barton & Guestier Organic Merlot IGP Pays d'Oc
SKU: W100
Sublime Organic Merlot from France.
This Merlot is an Intense garnet red with purple highlights. It has mixing flattering notes of raspberry, cherry and wild strawberry. When given a chance to breath, nice toasty and vanilla aromas appear.
A perfect balance on the palate with ripe tannins and a long fruity finish.

Organically grown grapes, no irrigation, careful selection and no interference in the natural ripening of the grapes, medium yield (50 hl/ha on a normal year).
Organic, Sustainable & Vegan