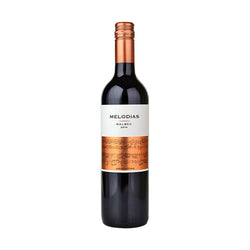 Trapiche
Trapiche Melodias Tinto Malbec 2018
SKU: W014
Malbec Masterclass.
Argentinian Malbec Mendoza.
Trapiche are one of the most respected wine makers in Argentina and date back to 1883 with a small vineyard in Mendoza. Trapiche have a reputation as pioneers and were largely responsible for successfully planting and French vines for varieties including Malbec, Cabernet Sauvignon, Chardonnay, Sauvignon Blanc and Torrontes.
Originally from Cahors in France Malbec has become the national red wine grape variety of Argentina.
Trapiche Melodias Tinto is a classic example of a Mendoza Malbec with its vibrant Purple colour. The nose offers up pain grillé, mineral, plums and black cherry notes with a touch of black pepper. The palate is soft, soupy and round, with ripe, saturated berry flavours. Finishes spicy and full, with chewy tannins and ample length.