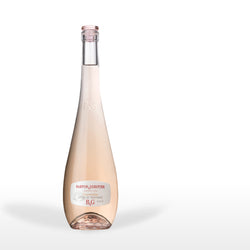 Barton & Guestier
Barton & Guestier Rosé Tourmaline 2018 (Côtes de Provence)
SKU: W1153
This is the Provence Rosé you're dreaming about!
Appellation: Côtes de Provence Contrôlée.

Region: Provence, in the southeast of France, in a countryside valley called 'les Maures'.
Grape variety: 50 % Grenache, 30% Cinsault, 20% Syrah.
Ageing: Ageing on fine lies for 2 months before bottling.
Light Pink Colour. Seductive and delicate with ripe red berries and white flowers on the first and second nose. Flattering citrus aromas appear when agitated. Lively on the palate with a jam-like fruit finish. 
As the famous pink gemstone 'Tourmaline', this unique flask cradles our jewel from Côtes de Provence.
Cathay Pacific HK International Wine & Spirit Competition 2019  - Barton & Guestier (China) December 2019 
Silver Award Cathay Pacific HK International Wine & Spirit Competition 2019 (vintage: 2018)

The International Wine Challenge 2019 HK  - Barton & Guestier (China) November 2019 
Médaille d'Argent IWC HK 2019 (vintage: 2018)
Sustainable & Vegan