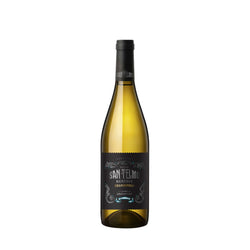 San Telmo
San Telmo Reserve Chardonnay 2017
SKU: W1023A
Calling all Chardonnay Lovers!
This Chardonnay exhibits crisp pear, lemon blossom, crème brulé, lemon pie and brioche flavours. Elegant and round wine with good acidity.
Bodega San Telmo's philosophy is to make wines for those who value traditions and enthusiastically embrace brands with history. We are a winery in constant search of typical varietal wines, with a fruity profile and good body, friendly and ideal to share with friends and family.
Our journey began in 1973 with the help of an Argentine entrepreneur with the vision of producing wines in Maipú, in the province of Mendoza, Argentina.
Thus, San Telmo was the first Argentine winery to incorporate varietal wines, a typically Californian concept. After a great job, in 1982 the varietal line was launched on the market, which continues to this day with Malbec, Cabernet Sauvignon, Syrah and Chardonnay.
An accomplice wine that combines tradition and the creative spirit of its origin, ideal for those who believe that there is no better formula than friends, family and a good barbecue.
Vegan and Sustainably Grown.