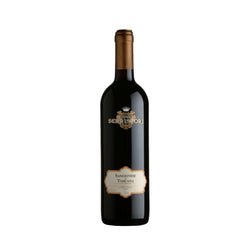 Serristori
Serristori Toscana IGT 2018
SKU: W026
Tuscan Sangiovese.
Sangiovese the famous grape variety from Tuscany is the basis of Chianti, Brunello and Nobile di Montepulciano. 
Serristori Toscana is deep ruby red with a delicate aroma of raspberry and blackberry, complemented by nuances of vanilla and violets. Soft, warm and generous Serristori Toscana delivers typical Tuscan enjoyment whilst offering exceptional value for money.
Everyone's a winner here!