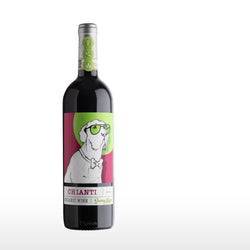 Sunny Farm
Organic Chianti DOCG 2019
SKU: OW053
Certified Organic and Vegan Wine
Grapes – 100% Organic Sangiovese
Region – Estate located in heart of Tuscany
The Sunny Farm brand is designed to appeal to those that genuinely care about the environment and want to support ethical brands. Pouring a ruby red colour with fruity aromas of cherry and black raspberry and notes of eucalyptus. This classic Chianti is generous with hints of plum and vanilla. Vivid and balanced body, rightly tannic.  
Food pairing: excellent to be paired with ricotta cannelloni with tomato sauce and basil, lasagna, ribollita, grilled seitan with vegetables and baba ganush. 
What the wine maker says…
The grape must remains in contact with the skins for two weeks. After that, to extract more tannins, the solid part is separated from the liquid one. The skins will be used for Grappa, the liquid is refined in stainless steel tanks and then is bottled.
ABV 12.5%
Serving temperature: 16-18°C
Residual sugar: 0.8 gr/lt