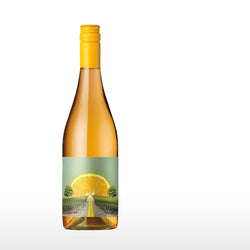 Cramele Recas
Solara Orange Wine
SKU: WINE0000001
A stunning example of orange wine and perfectly captures the essence of Natural Wine. On the nose expect slightly herbal freshness and uplifting citrus, pear and peaches. Fresh, fruit-forward yet complex with good structure and just the right amount of tannic bite and a long dry finish. Made suing only Organic grapes (Feteasca Alba / Chardonnay / Sauvignon Blanc) Vegan, Unfiltered, Unfined and Preservative Free from rising star Carmele Recas.
You may not be familiar with the name Cramele Recas or with Romanian wine but we think that you will be soon. Philip Cox is one of the directors of Cramele Recas which is a combined venture involving 3 families which started in 1998 and has converted an old run-down winery with 600 hectares into one of Europe's most respected state of the art wineries with some 1200 hectares and a driving force in Natural wines. With a focus on low intervention wine-making all of their wines have been vegan since 2018.
In 2016 they introduced their first Orange Natural Wine and followed this up with a red 'Glou Glou' both of which are made from organic grapes with nothing added.
Orange wine is produced by leaving the skins and grape seeds in contact with the pressed juice and this gives the wine a sumptuous deep golden hue. In addition to their distinctive colour Orange wines are renowned for having the freshness and acidity of a white wine with the complexity and body of a red.