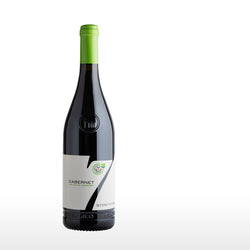 Settimo Podere
Organic Preservative Free Cabernet Sauvignon
SKU: OW059
Certified Organic Preservative Free.
The Pizzolato Winery are recognised as one of the true pioneers of the Italian Organic wine movement producing exceptional organic wines since 1991. This Cabernet Sauvignon pours an intense dark red colour with fruit driven aromas with hints of red berry fruit and herbaceous. Velvety, soft and harmonious wine.
Classic red vinification without the addition of sulfur dioxide. The healthiest grapes of Cabernet Sauvignon grapes are selected. Fermentation is activated through selected low sulfur dioxide-producing yeasts and takes place with the skins at a temperature of 25 ° C for a week. Subsequently the wine is filtered in a sterile way and stored in tanks at a controlled temperature to avoid possible oxidation. 
Food pairing: ideal with tasty vegetarian and vegan dishes, such as mixed legume soups
ABV: 12% vol.
Residual sugar: around 3 gr/lt

Serving temperature: to be served at 18°C.
Certified Organic, Vegan and Preservative Free