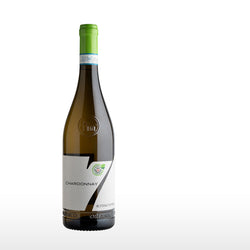 Settimo Podere
Organic Chardonnay
SKU: OW057
Certified Organic.
The Pizzolato Winery are recognised as one of the true pioneers of the Italian Organic wine movement producing exceptional organic wines since 1991. A perfect chardonnay with a fruity, ripe, floral aroma, reminiscent of lime and geranium, with evident hints of toasted almonds, dry hay and bread crust. Inviting, discreet and soft wine with a balanced acidity.
Classic white vinification. Fermentation takes place at a controlled temperature in steel tanks. At the end of the alcoholic fermentation the wine remains for an adequate period in contact with the yeasts to extrapolate the best aromas. 
Food pairing: Ideal with light vegetarian and vegan dishes such as summer salads or risottos and refined vegetable soups.
ABV: 12% vol.

Sugar residual: around 2 gr/lt
SOMMELIER'S NOTES: Serving temperature: to be served at 10°C-12°C.
Certified Organic and Vegan