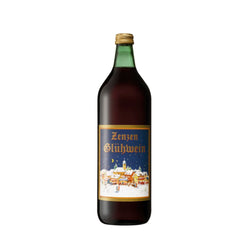 Zenzen
Glühwein Mulled Wine
SKU: W214
Mulled Wine and Winter Markets.
One of the first signs of Winter in Germany are the open air market stalls serving hot spiced wine. Gluehwein is particularly popular at a Weihnachtsmarkt (Christmas market). The markets open in mid-December and sell ornaments, advent calendars, springerle moulds and other Christmas items.

Serving Suggestions:

Heat in a pan until hot (do not boil) then serve in heat resistant glasses or mugs garnished with orange slices and a cinnamon sticks.